News: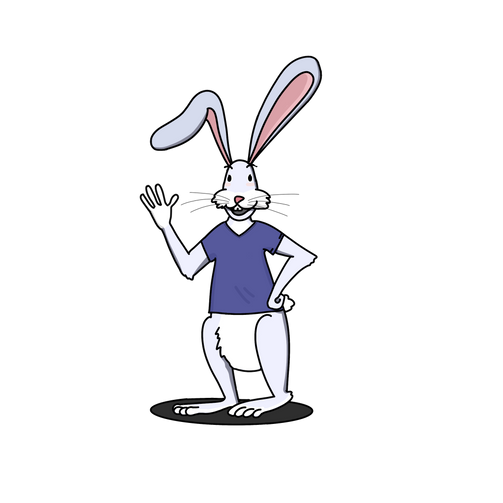 Deutsch
Liebe Kinder,

uns macht es viel Freude, von Bibas Abenteuern zu erzählen.

Im Jahr 2021 waren wir auf Lesetouren in deutschen und internationalen Kindergärten und Schulen in Deutschland und Dänemark.

Und im Jahr 2022 waren wir auch schon viel unterwegs:

Im Mai durften wir unsere Kinderbücher auf einem Stand des Frühlingsfestes der Deutsch-Skandinavischen Gemeinschaftsschule in Berlin präsentieren und daraus vorlesen.

An Pfingsten reisten wir an die Nordseeküste und auf die
ostfriesischen Inseln Baltrum, Wangerooge und Norderney.
Dort gaben wir Lesungen für die Insel- und Ferienkinder.
Das waren richtig tolle Erlebnisse und wir hatten alle viel Spaß.

Am 03. und 04. September waren wir mit einem Stand auf der 14. Kinder- und Jugendbuchmesse in Aurich/Ostfriesland
vertreten und lasen für Kinder und Eltern aus unseren Biba-Büchern.

Das gefiel dort allen sehr gut.

In der Woche vom 16. bis 22.10.2022 werden wir dann auf einigen nordfriesischen Inseln und am Festland wieder für Insel-und Ferienkinder lesen. Wir freuen uns schon sehr darauf.

Natürlich sind bei uns immer alle Eltern auch herzlich willkommen.
Unsere Biba-Kinderbücher werden auf der Frankfurter Messe 2022 ausgestellt.
Es gibt jetzt auch ein Freundebuch. In dieses können alle, die du gerne magst, sich eintragen und ein bisschen über sich
erzählen.
English
Dear Children,

We love telling you about Biba's adventures.

In 2021 we were on reading tours in kindergartens and schools in Germany and Denmark.

In 2022 we again did lot a lot of travelling.

In May we were able to present our children's books and read from them at the German-Scandinavian School's springtime festival in Berlin.

During the Whit holiday we drove up to the North Sea coast and visited the East Friesian islands of Baltrum, Wangerooge and Norderney. Here we held readings for the island children and for some who were holidaying there.
It was a wonderful experience and we all had a great time.

On 3 and 4 September we had a stand at the 14th Children's and Young Adults' Book Fair in Aurich, East Friesia, where we read our Biba books to children and their parents, all of whom enjoyed them.

From 16 to 22 October 2022 we shall be visiting some of the North Friesian islands and are very much looking forward to reading to the island children and to any others who may be on
holiday there.

We would of course be very happy to welcome parents too.

Our Biba children's books will be presented at the Frankfurt Book Fair 2022.

We now have a Friendship Book. All your friends can write their names in it and give you a few details about themselves.
Dansk
Kære børn og familie.

Vi er meget glade for at fortælle om Bibas eventyr.

I 2021 var vi på læseturné i tyske og internationale børnehaver og skoler i Tyskland og Danmark.

Også i 2022 har vi været meget omkring:

I maj fik vi mulighed for at præsentere vores børnebøger på en stand under forårsfesten af den tysk-skandinaviske fællesskole i Berlin, samt holde oplæsning.

I pinsen rejste vi til nordsøkysten og de østfriesiske øer Baltrum, Wangerooge og Norderney. Der holdt vi oplæsning for øens børn og feriebørn.

Det gav rigtig skønne oplevelser og vi havde det meget sjovt alle sammen.

Den 3. og 4. september var vi repræsenteret på en stand på
14. Børne- og Ungdomsbogmesse i Aurich/Østfriesland og holdt oplæsning for børn og forældre af vores Biba bøger. Alle var begejstrede.
I ugen 16. - 22. oktober 2022 har vi igen planlagt at holde oplæsning for øens børn og feriebørn på nogle af de østfriesiske øer. Det glæder vi os meget til.

Naturligvis er familien altid hjerteligt velkommen hos os.
Vores Biba børnebøger bliver udstillet på Frankfurter Messe 2022.
Nu foreligger der også en Vennebog. Alle dem, som du holder af, kan skrive i den og fortælle lidt om sig selv.